1-DAY Registration 2019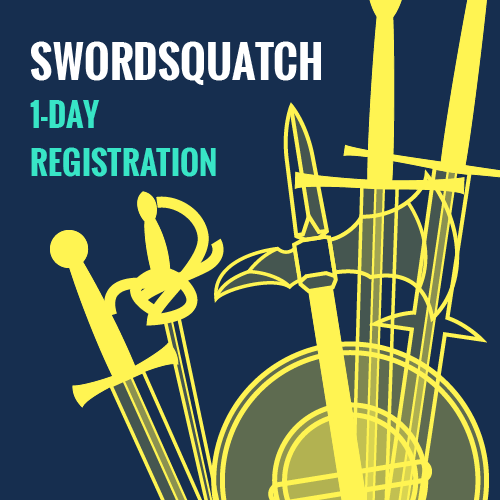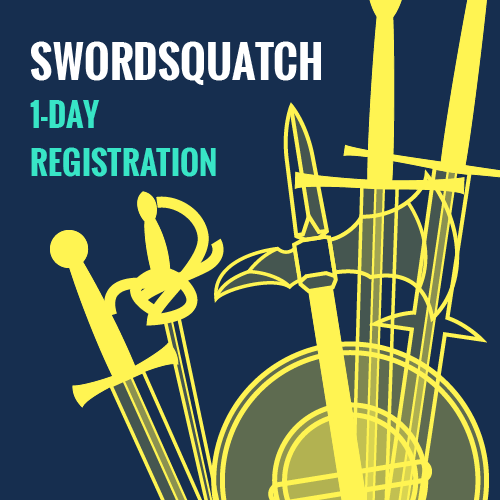 1-DAY Registration 2019
Registration for 1 day of the event. Includes all workshops, Bigfoot brawl and access to designated training spaces. Plus (1) Tshirt; (1) Lunch;
(1) Swordsquatch Shindig meal; OR Sunday cutting party and Sunday afternoon's Flying Trapeze flight.
Tournaments, cutting clinic and cutting tournament and extra shindig meals can be purchased separately.
Refunds are available until June 1st. After this date, refunds will only be available if requested within two weeks of registering.